What is Lean Six Sigma Training?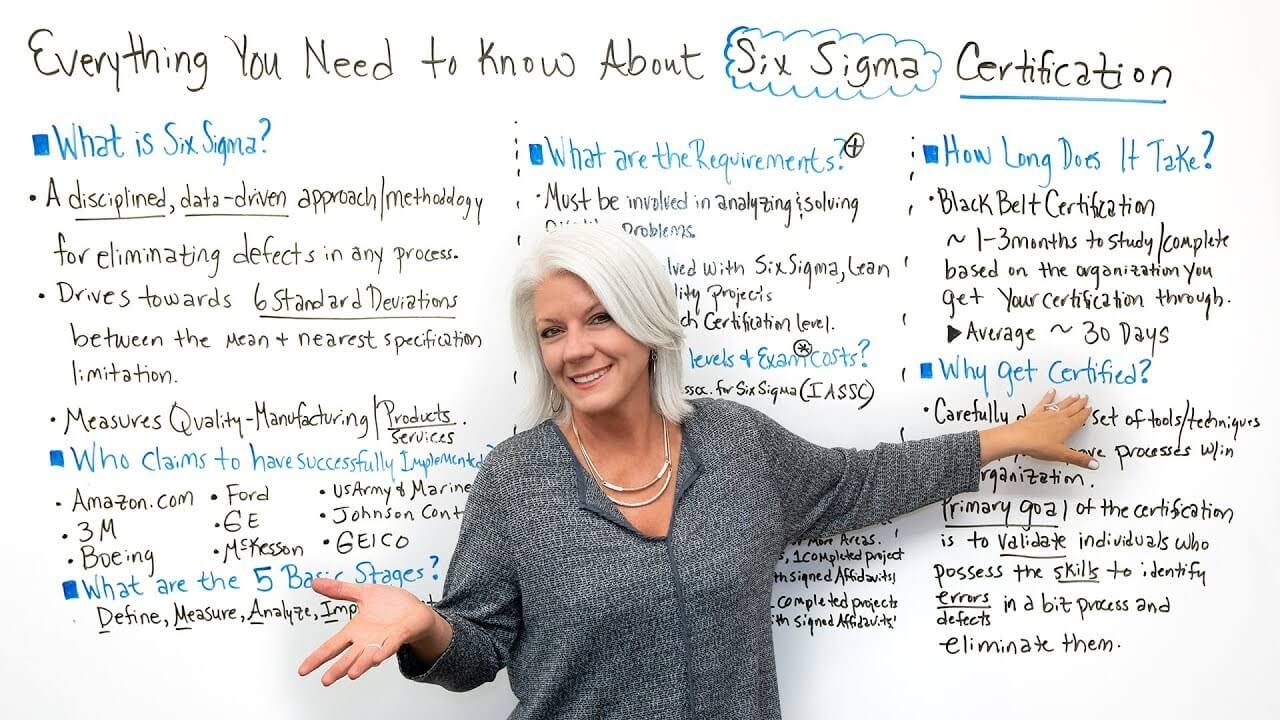 No man is born with a skill that is specific to what they want to do when they enter the corporate or the professional world. Everything is taught – people are trained in order to acquire a particular skill.
For instance, children go to school to be taught right manners, conduct, ethics, and even obedience to rules and regulations. Skills in some areas are honed and enhanced in that particular process, too.
Business Process Improvement
In the world of business process improvement, there are several tools, principles, and methodologies that businesses and organizations can take in order for them to be better at it. One of the most effective and efficient tool or discipline is none other than Lean Six Sigma.
Lean Six Sigma is the cross-benefit methodology that tackles waste and variation reduction while maintaining defects at an almost non-existent rate. It is a methodology created in the manufacturing industry initially; but it then spread to other business sectors as well.
Being Lean Six Sigma Certified
For yourself or your organization to be considered as a legitimate or an authenticated body that practices Lean Six Sigma, you need to have a Lean Six Sigma Certification. Depending on the quality and the proficiency level that you look to have, you can choose to be certified in any of the levels: White Belt, Yellow Belt, Green Belt, and Black Belt.
These belts have a lot of differences and they vary depending on what an individual or an organization needs. If an individual looks to be adept in understanding what Lean Six Sigma is, the White Belt is the fittest; on the other hand, if you wish to enter the first step of being a master of the discipline, going for the Green Belt might be the best option to take.
Lean Six Sigma Training: What Is It?
As obvious as it sounds, Lean Six Sigma Training is the particular program that would allow people or businesses to become more adept and knowledgeable in the discipline. It is a series of lessons or lectures that would teach the structures and the models that work best with the particular situation you are in. The White Belt is a type of program that would only require aspiring students to attend a one-day seminar, discussing the overall feel and definition of Lean Six Sigma. It's not a full course, nor is it a short course.
Lean Six Sigma Yellow Belt Training and Certification
Generally speaking, the Lean Six Sigma Yellow Belt and Green Belt Training and Certification is a comprehensive program that would enable individuals and professionals to have glimpses of the real world. While it's the simplest form, being taught in the best ways can actually be a good foundation of your Lean Six Sigma Skill and Mastery. It usually is used to help individuals find how they can effectively contribute to team-based projects.
Lean Six Sigma Green Belt Training and Certification
On the other hand, the Green Belt Training and Certification for Lean Six Sigma would go deeper into the specific and particular methodologies and structures – all for the betterment and the overall development of the company. Under this, you'll get the chance to learn more about certain processes such as the DMAIC, the DMADV, Kaizen, among others.
Now that you are in full understanding of what Lean Six Sigma Training is, where should you go to receive the best and the most effective Lean Six Sigma Training? Is there a company known in its field that is doing so? We here at Lean Six Sigma Curriculum Experts have been the most comprehensive and the most reliable Lean Six Sigma Instructors and Training Facility across the entire country. Packed with the most technical and the most dedicated coaches and instructors, you will get the highest level of training when you work with us.
Our Yellow Belt Training
When you choose us for the Lean Six Sigma Yellow Belt Training that you've been looking for, you can have the expectation that it's going to be efficient and effective; we have proven it because it's also what we use to teach high school students how they can be knowledgeable in the craft.
The Yellow Belt Training that we offer is comprised of the simplest and the most basic activities – from the usual Waste Identification and Recognition, Waste Reduction Methods, Cause and Effect Matrix, and more.
Our Green Belt Training
The Green Belt Lean Six Sigma Training that we offer, however, is focused and aimed at enhancing the knowledge and the overall skill in process improvement. All the trainers and coaches we have would direct the program to one goal – and that is to ensure the implementation of the discipline to your business procedures and processes.
The goal and the overall objective of our program are to help aspirants learn how they can be the change they're looking for in their environment. Whether they look at it in an educational setting or a professional setting, the Lean Six Sigma Curriculum Experts' Training Program is the best.
We're Just a Tap Away
Mastery in Lean Six Sigma is a must, especially if you're going to be working with them for your Lean Six Sigma Training. In case you're not sure who to call – remember that Lean Six Sigma Curriculum Experts is just a call or an email away from wherever you or your business might be in the entire country.
For years, Lean Six Sigma Curriculum Experts is deemed to be the complete-package company responsible for the formal improvement of some businesses and organizations. We've helped over 2,000 businesses and organizations and we never failed to meet their expectations.
Have you been yearning to work for a Lean Six Sigma-Certified Instructor for all these years? Do you look forward to receiving the highest standard and world-class quality Lean Six Sigma Training? Cross that off of your list with a smile on your face and work with us here at Lean Six Sigma Curriculum Experts.
Get the opportunity to work with the best and the most recognized without spending a fortune for it!
Below are our list of additional services: