What are the Tools Used for Lean Six Sigma Root Cause Analysis?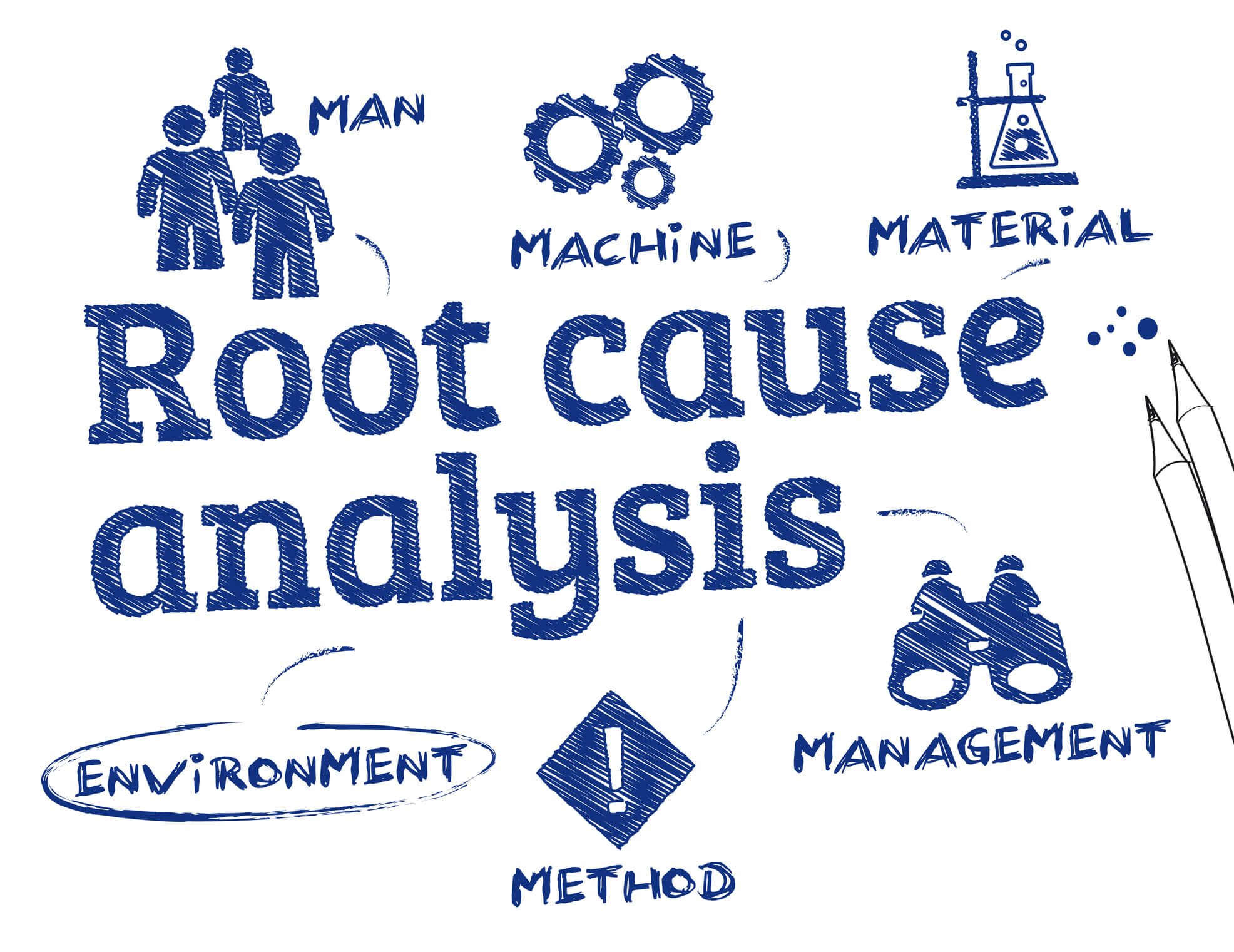 Millions of businesses and organizations in the world believe that the Lean Six Sigma Methodology is their holy grail in attending to all of the problems and the dilemmas that they have. But if Lean Six Sigma is so too good to be true, then what makes it the best? What are the strategies behind it? Most importantly, how can companies, businesses, and organizations apply it to their business procedures and processes?
These are the most common questions we hear at Lean Six Sigma Curriculum Experts get whenever we're asked for our Lean Six Sigma Training Services. Most of our clients are well aware of what they are but have no clue how it can be done and integrated into their businesses.
The Goal of Lean Six Sigma
To further understand the true intentions of Lean Six Sigma, we first have to know what its goals and objectives are. This would help out in the determination of what it is for and how it can be avoided by all businesses and organizations.
From the "Lean Methodology" which looks to identify, reduce, or overall, eliminate waste and variation; and the Six Sigma Discipline which aims to decrease or reduce the defects to 3.4 per million, needless to say, it is used by businesses and organizations to develop their business procedures and processes.
More often than not, Lean Six Sigma is the tool or the method that can find the root cause of a certain problem the fastest and the most urgent. It can be used and utilized without going out of budget.
Problems in a Business or a Process
Believing that your business or your organization doesn't have a problem is a lie – all businesses have problems, they even come every single day. Whatever situation your business is in, there will be a time when it will be swarmed with problems and you'll never have the decency to solve it, unless, of course, you utilize certain tools and methodologies.
Root Cause Analysis and Lean Six Sigma
Lean Six Sigma wouldn't be important if not for its Root Cause Analysis (RCA) methods. RCA, in case you're not in the know, is the process of determining the leading root cause of a particular problem.
It's used by businesses and organizations to get to the primary cause of a hurdle or a dilemma so it can be removed from there. By doing so, businesses and companies can save a lot of time, money, and effort, for the main root is removed – its stems and branches would also then come to as top.
What Are the Tools Used for Lean Six Sigma Root Cause Analysis?
RCA, to clarify, is not a tool in itself – it is a method or a process that is under Lean Six Sigma. Under the methodology in question, it uses quite a few tools in order for it to be successful. There are a lot of different tools and methodologies, but the most recognized and most effective ones include:
Fishbone Diagram or Tool
Also known as the Ishikawa Diagram, the Fishbone Tool or Analysis is one of the best and the most used tools in the Lean Six Sigma Root Cause Analysis. It represents a fishbone that has the center of the problem atop the list – while listing the categories and the causes in each that leads up to the main problem.
Categories can differ from business to business, and from industry to industry. However, the most common are actually grouped into the following:
Methods and Procedures
Manpower or People
Machineries or Equipment and Other Tools
Measurements or the Quantitative Details
Environment
Five Whys
You might find it surprising, but asking the question "Why" five (5) times can actually dig deep into the realms of a particular root cause. Through the interrogative technique or strategy, it would form and create a new question from the question just answered. It's not standard asking a total of five (5) Whys; if you are able to get to the answer or the solution in three (3) whys – "Why Not?" The idea is that the question "Why" is to be asked until it drives the gathering of data and information into something more productive and better.
Eight Disciplines (8D)
The 8D or the 8 Disciplines is one of the most sought after tools because of its simplicity despite its value and its approach in finding and locating the root causes of problems. Furthermore, it is a problem-solving approach that is most usually, but not always, used in the Aviation, Space & Defense (AS&D), and the Automotive Industries. Its goal is to be able to identify problems that are already recurring through a series of various tests and assessments; it addresses both short and long-term solutions for a company or an organization.
Pareto Chart
As complex as we want it to be, the Pareto Chart is considered as one of the simplest and the easiest things that companies and businesses can use in order to identify the root cause of problems and dilemmas. It's one of the Tools Used for the Lean Six Sigma Root Cause Analysis for it detects and identifies defects and its intensity or frequency. Does it happen too often than expected? Does it give the company a headache more frequently than it should? The Pareto Chart can find that all for you!
There's not a better method or tool, in case you're asking that. The best and the most effective tool would be depending on what you intend to find out, and what you want to do.
That doesn't matter with us here at Lean Six Sigma Curriculum Experts, though. We are a company or an organization equipped with the best and the most recognized Lean Six Sigma Instructors and Coaches – you will never regret your decision of working with us.
Other than the fact that we are the most skilled and dedicated, we have improved our services and our approach multiple times to be able to serve our clientele in many ways.
Below are our list of additional services: