Lean Six Sigma for Secondary Education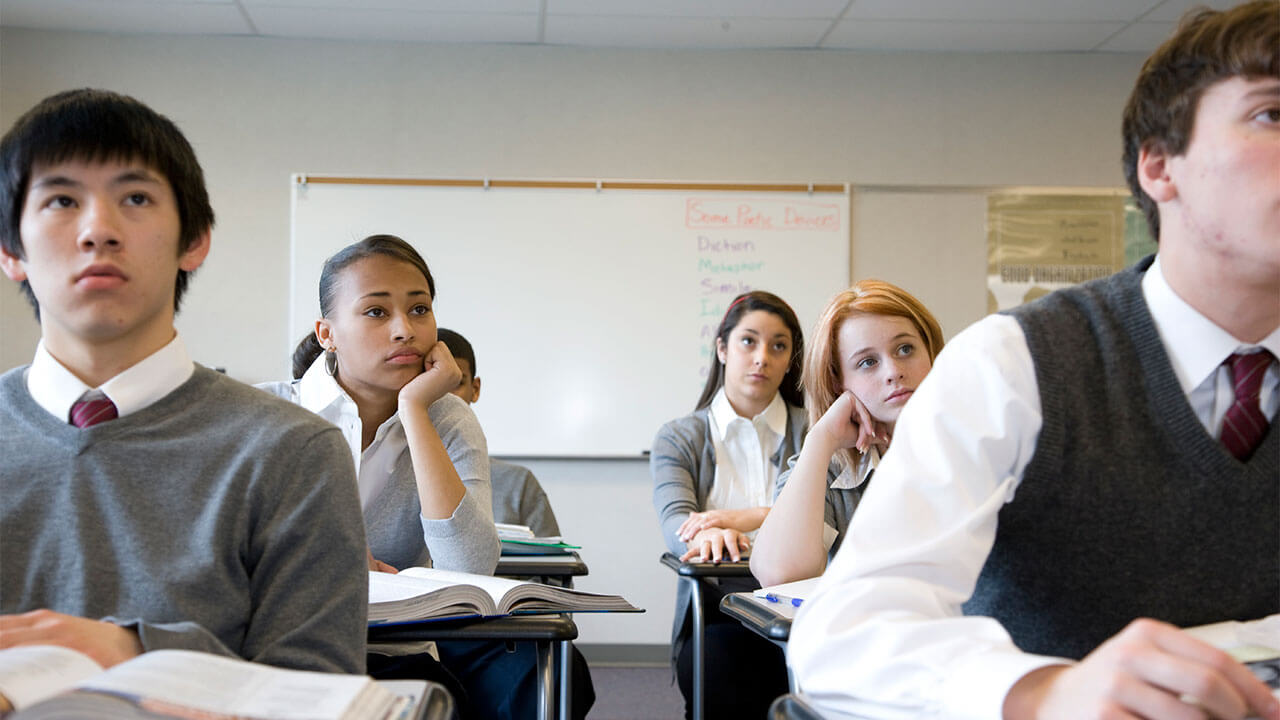 The role of Lean Six Sigma plays upon the competitive advantages it provides to its students by letting them experience first-hand how business processes work, teaching them how these processes can improve and benefit them in the long run as well as by ensuring that students understand the concept and importance of teamwork in making successful and major improvements in their work process. Incorporation and integration of the discipline are part of a forward-thinking mindset that will be tremendously advantageous to students due to its continuous process improvement methodology.
The conditions under this curriculum seek to improve the work process by eliminating problems and removing any waste and inefficacy to develop the student's problem-solving skills.
Furthermore, the Curriculum is usually taught in tertiary education. However, students from different middle schools and high schools may efficiently utilize the set of skills this methodology has to offer to its utmost extent and apply the techniques taught to solve problems and create major improvements. Lean Six Sigma is recognized worldwide because of its simple and yet proven solutions that affect the overall cultural change of the work process.
What is Secondary Education?
Secondary Education is the education attained past the elementary level and is traditionally found and implemented in formal education. Although there's no particular age, this stage usually starts at about age 11 to 13 while ending usually at age 15 to 18 and addresses a combination of the personal, intellectual, vocational, and social needs of adolescents in society.
Secondary Education is what prepares students into the college world – and eventually, the real, corporate world that they would be living in after they graduate.
How does Will Lean Six Sigma play Into Secondary Education?
The tools, methods, and principles of Lean and Six Sigma are combined and homogenized to create a more powerful methodology seeking to implement major improvements towards an organization's operations.
Various Lean Six Sigma methodologies may not only be used for academic purposes but may be applied in a student's daily life as well through its simple process of structured problem-solving techniques and training as it promotes to enhance a student's capability to uproot the primary cause of a particular problem and to effectively present a long-term solution based on factual evidence and logical thinking from there.
Key Elements of the Lean Six Sigma
The Lean Six Sigma consists of three key elements, and they consist of the following:
The Tools and Techniques;
Culture and the Mindset; and
The Process and Methodology
Tools and techniques are used to identify and solve problems. The process and methodology, on the other hand, caters to organize the usage of problem-solving tools so that the root causes of a particular problem may be identified and from there on, a solution may be created.
Lastly, mindset and culture focus on the student's thinking process which is reliant upon data and processes to achieve operational performance goals and continuously improve. These three key elements depend on one another to effectively reinforce changes and improvements. Analytical techniques will only be efficiently used if a process and a mindset for consistent improvement exist, and as such an improvement will not exist unless the tools and techniques that define the activity of the process steps do.
And last but most definitely not the least, the culture is the notion that insists on a systemic data-based approach to solving problems.
Why is the implementation of Lean Six Sigma important to Secondary Education?
The Lean Six Sigma delivers personal as well as on-the-work benefits due to its rigorous training for its students to learn how to develop their problem-solving skills that can be applied to personal, academic, and working aspects.
Specific Sets of Skills
This particular methodology steers you through an organized process of inquiry, analysis, problem identification, and solution creation. Under this training, students will likewise be exposed to leadership opportunities due to the fact that the curriculum is based upon the implementation of various projects that will not only enhance the social skills of the students but also their ability to work and think as a team.
By being able to obtain a certification under the Lean Six Sigma training, a student's proficiency in identifying the risks, errors, or defects in a work process and removing them.
Quality Improvement
Furthermore, this certification shows the student's capability to easily fulfill the level of sustained quality improvement that organizations require which is to keenly monitor processes as to ensure there is little to no deviation from the mean and taking corrective measures to reel in a project that may be straying from the path.
Who You Should Trust
If you've been looking for a company that you know you can trust to offer Lean Six Sigma for Secondary Education, there's no better company you can trust but us here at Lean Six Sigma Curriculum Experts. For years, we have proven the effectiveness and overall efficiency of our services.
We developed certain procedures and processes that directly link the essence of the concept of Lean Six Sigma into the academic field or the corporate field, and we never failed to give our clients the highest and the best form of training and education.
You can trust us and our services to bring you the quality of Lean Six Sigma Training and Education you have been looking forward to. Whether this concept is new to you or if you have known this for quite some time now, you will find that most, if not all of our services would be extremely helpful and beneficial to you.
Contact us and talk to us today via our hotline or our email address. We're sure that you would never be able to find a Lean Six Sigma Institution that provides the same level of services as what we offer here at Lean Six Sigma Curriculum Experts.
Work with the best Lean Six Sigma Training Institution and Coach in the industry and experience world-class quality services without actually spending tens of thousands of dollars for it!
Below are our list of additional services: