Describe the DMAIC Process for Lean Six Sigma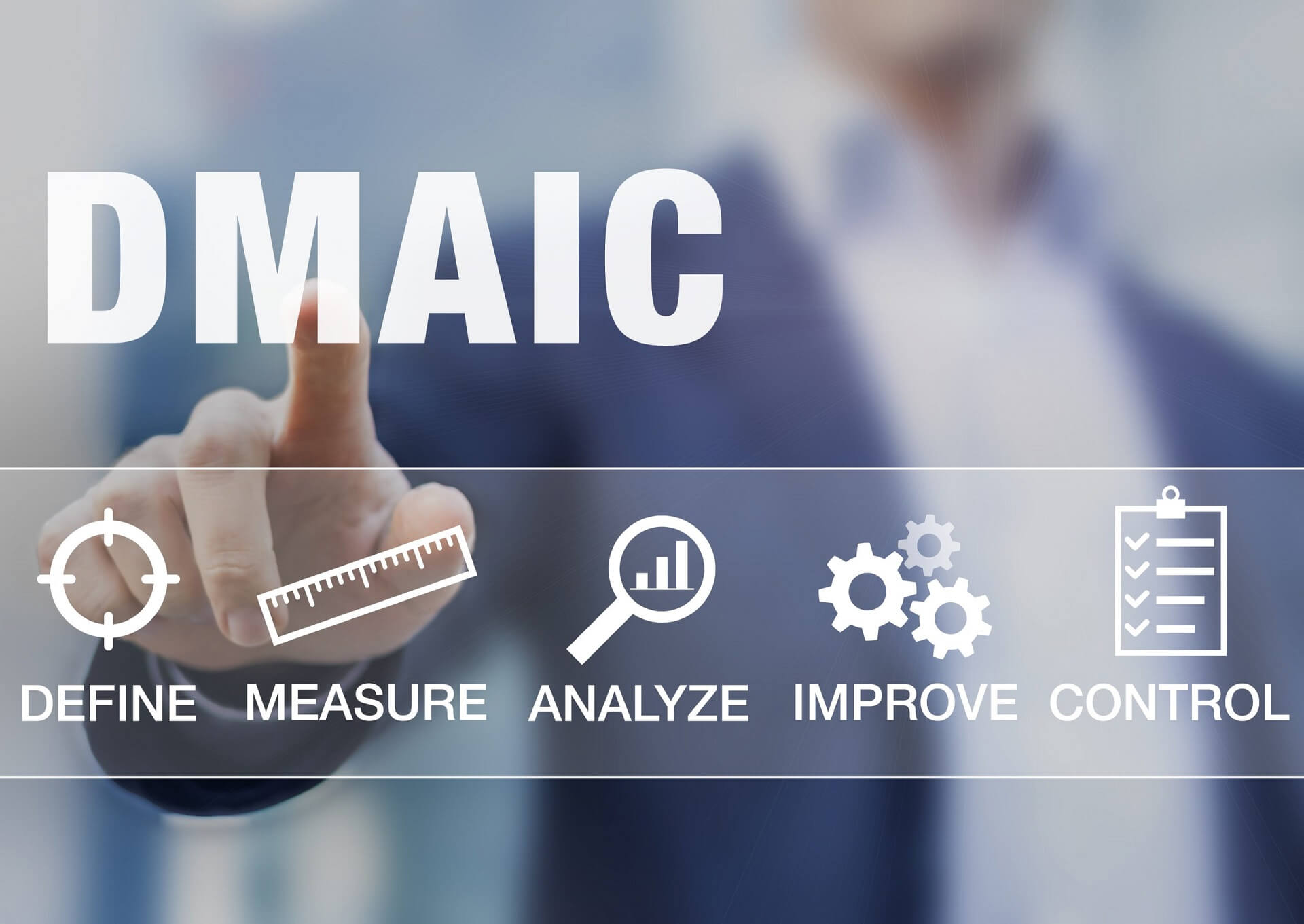 Lean Six Sigma is one of the most known and most sought after practices and methodologies in the business process improvement or development industry. Currently, it is used by millions of companies and organizations for them to ensure that the quality of their output is unscathed even if they utilize fewer resources. Among the many methodologies and strategies Lean Six Sigma has, the foundation of it is none other than the DMAIC. The DMAIC, short for (D) – Define; (M) – Measure; (A) – Analyze; (I) – Improve; and (C) – Control is a five-part procedure that is used to improve or enhance an existing product, service, or process of a company.
Overview of DMAIC
From its term alone, you already know the first steps of it – and it's none other than Defining and Measuring. These two always go together; one cannot go without the other and it would lack essence if it did.
Defining it is the initial part of the DMAIC process and the measurement needs to go urgently. Since Measurement would be a recurring practice, it needs to be at the most precise and the most accurate moment. This tool is used by many companies or organizations that are experiencing different hurdles and problems in their business. For you to understand it a little bit better, here's a short example of how the DMAIC process works:
Describing the DMAIC Process for Lean Six Sigma Through and Example
Let's say you own a lumber company and you're the source of all distributors in the city. For the past few months, you've been running across the problem of not delivering the requested amount by one of your distributors. Instead of giving them a total of 100 trunks a week, you only give them 70 – a 30% loss on your side. What's the problem and how can you address it via the DMAIC method? – It's actually simple.
In the (D) – Define phase, you try and distinguish what the problem is – and the problem is that you're not delivering the right amount of trunks per week. After so, you would have to (M) –Measure what you are resulting in now from what you could be receiving. The (A) – Analysis would be next and this is where the heart of the DMAIC happens. You can use several tools to help you in analyzing it thoroughly; tools that include:
Kaizen
5 Whys
Fishbone Diagram
And Others
(I) – Improvement is next; based on your Analysis, the reason is that two (2) machines are not functioning properly after they cut their 15th tree – it's not only a miss on the finances, it can be dangerous, too. Last but definitely not the least is the (C) – Control phase and this is where you need to control how you perform your services or produce your products and find more improvements moving forward.
Can You Make Use of the DMAIC Process?
Do you need to be in the lumber cutting industry to be able to find it more useful? Would you need to be in the likes of that sector? Not necessarily – most, if not all companies can find the DMAIC process useful, especially if they're looking to improve a certain product or service.
It doesn't matter what sector or industry you're in – whether you're in the manufacturing industry, the Aviation, Space & Defense (AS&D) industry, the retail and the commercial industry, and so on, you can find it useful if you do it properly.
It also doesn't matter if you're just a new business, a micro or a small business, or if you are a large franchise or corporation; you can use the DMAIC method to find out the root cause of your company or your organization's problems and never put the quality of your products and services at risk.
Lean Six Sigma Training Services
You can't just rely on your experience to conclude that you are knowledgeable on how the DMAIC process is done and conducted, nor can you rely on reading guides like these. We here at Lean Six Sigma Curriculum Experts can be the help and the assistance that you've been looking for.
Decades have passed and never did we encounter a single negative comment about how we pursued and provided our services. We continue to strive for learning and to improve our services drastically.
If you decide to work with us, you'll not only learn the DMAIC process alone, we can also help you with other business process improvement tools such as the:
(D) – Define; (M) – Measure; (A) – Analyze; (D) – Design; and (V) – Verify
PDAC or the Plan – Do – Act – and Check
The Kaizen Methodology
Structured Problem Solving
Waste Reduction and Overall Elimination
5S Method
And Many More
Through the Lean Six Sigma Yellow Belt and Green Belt Training and Certification we offer, you will never be able to find another organization that performs at the same level we do. The continuous learning we have committed to in our decades of experience made us not only the best but also the most holistic and the most trusted company in the Lean Six Sigma scene.
The Right Combination of Lean and Six Sigma
Other Lean Six Sigma Instructors and Trainers disregard the fact that Lean Six Sigma is a methodology from both Lean Manufacturing and Six Sigma. Lean Six Sigma Curriculum Experts will never forget to look back; in fact, we utilize it all accordingly and effectively.
The skill and the mastery that we have in the industry is the main reason why we're deemed as the go-to company or organization in the entire Lean Six Sigma industry.
In the event that you find yourself in need of an expert in the DMAIC process, never hesitate to work with us here at Lean Six Sigma Curriculum Experts. You can choose to contact us via our hotline or via our email address – it doesn't matter. We will get back to you as early as we can as we never like to keep our clients waiting!
Below are our list of additional services: